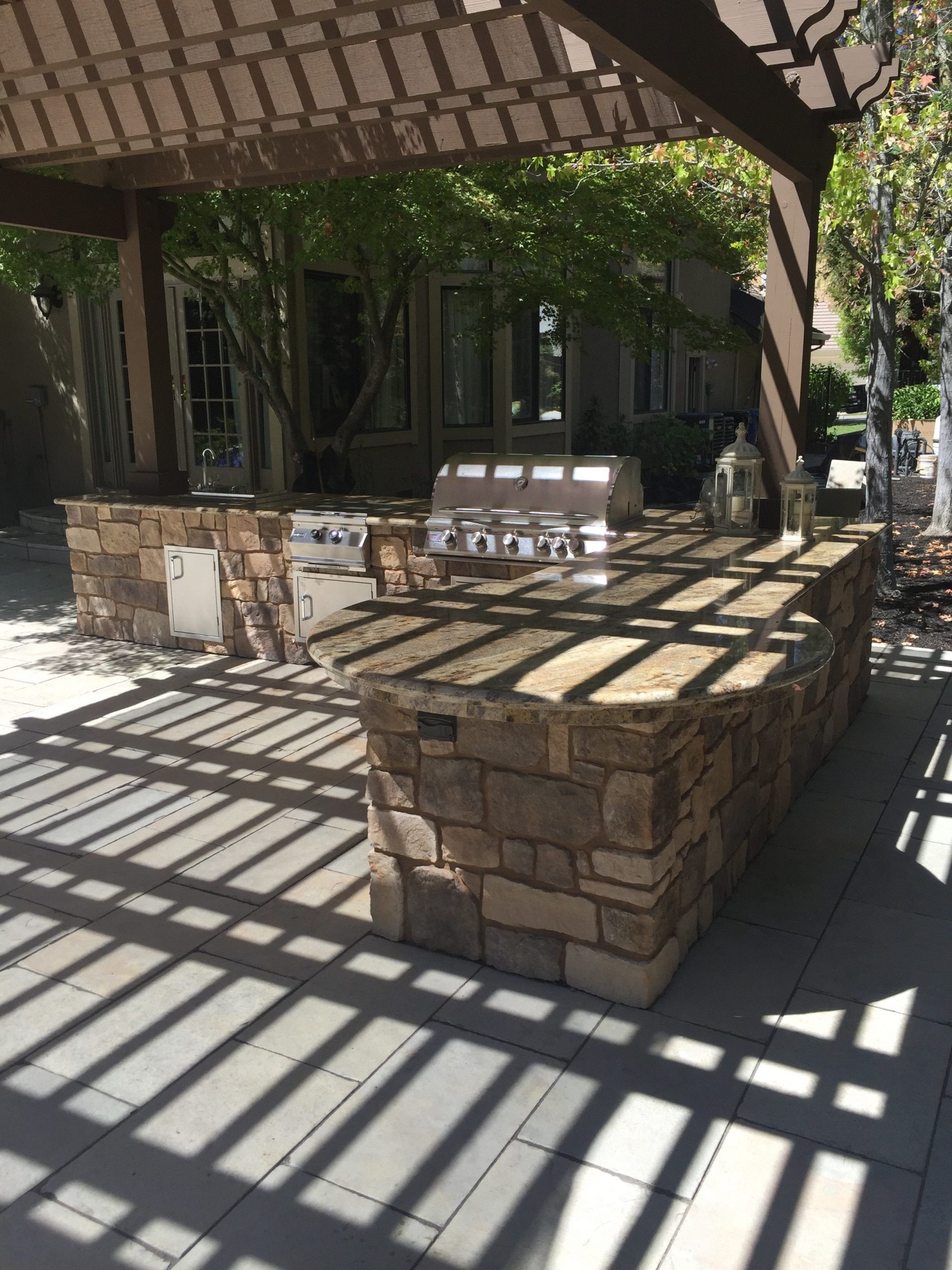 About Us
On the surface, it may seem like ordinary concrete. What you don't see though, is the years of expertise that goes into each project that San Ramon based AG & Associates, Inc. completes. For more than 25 years, AG & Associates, Inc. has provided home and business owners with aesthetically pleasing work and exceptional customer service.
When AG & Associates, Inc. first opened their doors, they poured new driveways, walkways and patios for neighbors and friends. Progressive in their approach, they were the first company in the area to offer clients both concrete and masonry work, saving homeowners from the time and hassle involved in hiring multiple contractors.
Fast-forward to today, and the company can take your project "From Concept To Form" in all phases and you'll find crews that have been employed with the company for more than 10-25 years. AG & Associates, Inc. also constructs built-in barbeques, outdoor fireplaces, fountains, pool decks, retaining walls, landscaping, trellis, fencing and much more.
Creating an outdoor living space that's both functional and inviting is important. President Anselmo Goulart, Chief Financial Officer/CEO Sherry Goulart both have a passion for visual beauty and creativity. Their crews are skilled at mixing and matching various hardscape & landscape elements to create different looks or themes. They also ensure that the finished product reflects the best possible workmanship as well as the aesthetic quality that their clients are seeking to attain.
In addition to concrete in exposed or washed aggregate, salt or sand, trowel, sand blasted, or stamped finishes, AG & Associates, Inc. installs flagstone, slate, and interlocking pavers in patios, driveways, and pool decks. They build walls out of stone, rock, or stucco; and they construct poured in place concrete walls and columns.
AG & Associates, Inc. has completed work on many of the areas finest commercial establishments, including Ruby Hill and Bridges Golf Courses, and the Blackhawk Plaza remodel.